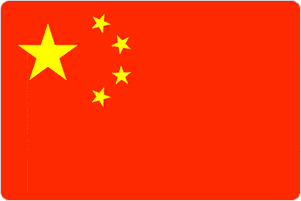 Our Hangzhou course is the home of ITTT in eastern China, the capital city of Zhejiang province and less than 120 miles from Shanghai. Prosperous and modern, yet historically important, Hangzhou is one of Ancient China's seven capitals.
Our wonderful host school is expanding rapidly and as a result, routinely looking for teachers to fill its ever-growing demand for new staff members. This, combined with the low cost of the course, makes Hangzhou an incredibly affordable and stable option for beginning your teacher training adventure.
The course in Hangzhou even offers free meals. That's right; we're one of the only teacher training centers to offer delicious meals in the cost of accommodation. With three meals Monday through Friday, and lunch and dinner over the weekends, you'll never go hungry and you'll save a ton of money on food costs.
Taking a trip to nearby Shanghai is an adventure. Experience the power of the express bullet train that will take you between the cities in 80 minutes (US$ 10). Cheaper still, are the numerous other modes of transport that will move along at a more leisurely pace.
If you love shopping or just exploring local bazaars, you'll love Hangzhou's shopping outlets. From department stores selling Versace and Gucci to Shanghai's elite, to the more affordable prices on gifts and trinkets found in the city's night markets, Hangzhou has something for everyone's pocketbook. Famous for tea and silk products, the city's retail outlets deserve their world-class reputation.
If it's nightlife you crave, Hangzhou will fill your soul. Start your nights by experiencing the local social scene in friendly bars like Hong Feng Jui Ba, famous for its western-styled happy hour, and end your nights dancing in one of the city's stylish clubs. While the younger crowd seems to dominate most of Nanshan Road's pubs, Hangzhou's nightlife venues are populated with locals of all ages.
Lifetime Job Support
In addition to certifying you as a TEFL teacher, we'll also offer worldwide lifetime job support so we can help you find work in Shanghai or anywhere else there is a demand for qualified EFL teachers.
Apply for a TEFL Course in Shanghai
Apply now, and you could soon be living and teaching right in the heart of Hangzhou.
The page links below will direct you to helpful information about accommodation, course fees, starting dates and more. We encourage you to read over those pages and contact us with any further questions you may have. If we're online, please feel free to open up a chat line and we'll answer your questions immediately.
Apply Now!