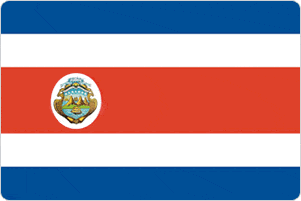 ITTT's teacher training course in Costa Rica represents the best possible TEFL training course money can buy in Central America.
Before trainees earn their internationally recognized TEFL certificate, they will benefit from our professional training and reward their hard work with the opportunity to swim in pristine ocean bays and soak up the sun on some of the most stunning beaches in the region.
Costa Rica is an amazing nation and our course is one of the most well-recognized and firmly established training centers in the industry. For these reasons, our course in Manuel Antonio has become very popular with those who wish to see the world from a new perspective. Once trainees gain their certification, they are able to travel to distant destinations and experience cultures in ways average travelers could never imagine.
Because Manuel Antonio is located on the Pacific Coast, opportunities for scuba diving, sun tanning, sailing and surfing are plentiful. Travel inland and trainees can trek over endless jungle paths while spotting over 350 different species of birds.
Think of our certificate to teach English as a passport to fascinating and exotic job opportunities worldwide. Yet, after spending a month in Costa Rica, it's a wonder why anyone leaves at all.
Lifetime Job Support
In addition to certifying you as a TEFL teacher, we'll also offer worldwide lifetime job support so we can help you find work in Costa Rica or anywhere else there is a demand for qualified EFL teachers.
The page links below will direct you to helpful information about accommodation, course fees, starting dates and more. We encourage you to read over those pages and contact us with any further questions you may have. If we're online, please feel free to open up a chat line and we'll answer your questions immediately.
Apply Now!