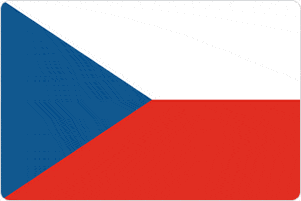 Come to Prague and earn your TEFL certificate. This modern, yet historic capital city offers incredible opportunities to work and live in a city full of rich culture and heritage.
One of the most popular destinations in Europe, Prague is considered by some to be the most beautiful city in central Europe. As well, centuries of literary and artistic culture make this one of the most intriguing places in which to become a certified EFL teacher.
Whether you're touring Prague Castle or walking over the famous Charles Bridge, you'll be fascinated by Prague's historic past. The city is separated into three districts, Old Town, New Town and Lesser Town. No matter where you are, you'll be eager to turn another corner and discover more of what the city has to offer.
Located on the River Vltava in central Bohemia, Prague is the Czech Republic's political, cultural and economic center, making it the heart of Central Europe and a wonderful location for your TEFL training course.
Due to its abundance of historic sites, museums and entertainment venues, it's easy to understand why over four million tourists visit the city every year. While you take in the historic sites by day, you'll be in the center of an eclectic variety of entertainment and nightlife.
If you want to get acquainted with Czech culture and language while seeing a side of Prague that most visitors will never see, take our TEFL training course. The capital city is also centrally located so weekend trips to Germany, Italy, Austria, Poland, and Slovakia are very easy and affordable.
Lifetime Job Support
In addition to certifying you as a TEFL teacher, we'll also offer worldwide lifetime job support so we can help you find work in Prague or anywhere else there is a demand for qualified EFL teachers.
Apply for a TEFL Course in Prague
Apply now, and you could soon be living and teaching right in the heart of the charming Czech Republic.
The page links below will direct you to helpful information about accommodation, course fees, starting dates and more. We encourage you to read over those pages and contact us with any further questions you may have. If we're online, please feel free to open up a chat line and we'll answer your questions immediately.
Apply Now!