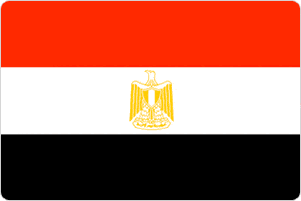 Our TEFL training center in Alexandria, Egypt offers trainees one of the most fascinating locations in which to complete a TEFL teacher training course. Egypt is home to the fertile Nile basin, Valley of Kings and the Pyramids at Giza, while Alexandria itself hosts the perfect mixture of ancient culture and progressive urban life.
Cairo and Alexandria are Egypt's two largest cities; both are rich in modern infrastructure so most creature comforts are readily available. Outside of these urban areas, Egypt has managed to hold on to an agricultural society that hasn't changed much in more than 2,000 years.
In addition to Alexandria, Cairo is a mere two-hour bus journey away. Besides the Pyramids of Giza, Cairo offers a plethora of great museums and other attractions. Between the ancient artifacts and modern museums, Egypt is where culture vultures come to feast.
The TEFL course in Alexandria promises to be one of the most enlightening and interesting experiences of a lifetime. Located near the coastal waters of the Mediterranean Sea, Alexandria is an oasis of cosmopolitan life. Before modernization, Alexandria served as one of the most advanced ports of its time.
In addition to the most professional training available, we even offer free tours for all of our course participants. You'll have your weekends free, leaving you to explore as much of Egypt's fascinating attractions as you can.
Lifetime Job Support
In addition to certifying you as a TEFL teacher, we'll also offer worldwide lifetime job support so we can help you find work in Alexandria or anywhere else there is a demand for qualified EFL teachers.
Apply for a TEFL Course in Egypt
Apply now, and you could soon be living and teaching along the sun swept shores of the Mediterranean.
The page links below will direct you to helpful information about accommodation, course fees, starting dates and more. We encourage you to read over those pages and contact us with any further questions you may have. If we're online, please feel free to open up a chat line and we'll answer your questions immediately.
Apply Now!