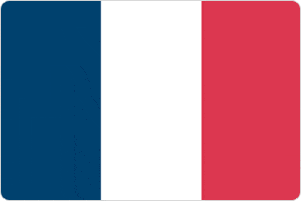 Paris is an amazing location for getting certified to teach English as a foreign language. By the end of your training, you'll have become a certified TEFL teacher at the finest and most professional course offered in Paris.
The City of Lights will dazzle you with breathtaking landscapes, historical landmarks and beautiful scenery. From the meandering River Seine, to the iconic Eiffel Tower, Paris will leave you with an unforgettable experience of a lifetime.
While taking the course you'll be able to see a side of Paris that average travelers would never see. Despite its size, Paris has a charm that can only be discovered by walking down its streets and interacting with Parisians themselves.
During your free time, you'll have the opportunity to walk down famous boulevards and stand in awe of historically significant art while touring world-class museums. Whether it's a bike ride through Bastille, a climb up the Eiffel Tower, a tour of Notre Dame or a walk up to Sacré Cœur church, you'll learn as much from the city as you will from your training course.
And let's not forget that Paris is a culinary heaven on Earth. Choose from endless varieties of cheeses, farm-fresh produce, the finest cuts of meat and the best wine you'll find anywhere in Europe.
As if it weren't stunning enough by day, Paris literally lights up the night and dazzles you as you walk from one site to the next. Feel cool summer breezes or crisp autumn air while strolling down cobblestone roads before you jazz up your night with a wide variety of live music and international dance halls. Under Paris' night sky, you'll find everything from entertainment to adventure, and maybe even some of the romance that Paris is so famous for.
Lifetime Job Support
In addition to certifying trainees as TEFL teachers, we also offer worldwide lifetime job support so we can help course graduates find teaching work in Paris or anywhere else there is demand for qualified EFL teachers.
Apply for a TEFL Course in Paris
Apply now, and you could soon be living and teaching right in the center of French culture.
The page links below will direct you to helpful information about accommodation, course fees, starting dates and more. We encourage you to read over those pages and contact us with any further questions you may have. If we're online, please feel free to open up a chat line and we'll answer your questions immediately.
Apply Now!