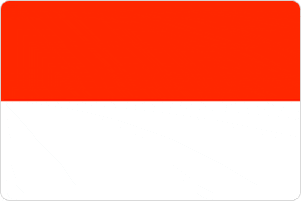 If your goal is to work and live within a new culture, there's no better place to gain TEFL International's certificate than in Surabaya.
Surabaya is located on the exotic island of Java. Since 2007, we've been certifying teachers and helping them find employment in Indonesia, Asia and the rest of the world. Located in the South Pacific's Ring of Fire and in close proximity to world-class beaches, trainees are surrounded by natural beauty while gaining TEFL certification in Indonesia.
Surabaya is packed full of interesting things to do and see. The area is full of scenic beaches, wildlife preserves, marine gardens, ancient temples, highland lakes as well as volcanoes. The most well known of these is probably Mt. Bromo. This active volcano provides opportunities for hiking to the top of its caldera and watching Earth belch out its heat in the form of lava and magma. While there, trainees can visit Welirang, also known as "Sulfur Mountain" and take in its mountain vistas.
Surabaya is neighbored by the city of Malang, both are centers for big business and therefore offer plenty of opportunity for employment. You'll have no trouble finding restaurants, cafés, theaters, high-end shopping outlets and nightclubs in both of these cities.
You can access other parts of Java rather easily by train or bus. Flights from Surabaya to other major cities are also available. The famous island of Bali is only a 30-minute journey away. Located in East Java is the island of Maura. You can visit here and experience yet another unique culture. This island is about 80 miles long and is famous for its bull races, where young jockeys are pulled on a crude sled by a pair of huge bulls along a 100-yard course.
Lifetime Job Support
In addition to certifying trainees as TEFL teachers, we also offer worldwide lifetime job support so we can help course graduates find teaching work in Indonesia or anywhere else there is demand for qualified EFL teachers.
Apply for a TEFL Course in Indonesia
Apply now, and you could soon be living and teaching in Indonesia.
The page links below will direct you to helpful information about accommodation, course fees, starting dates and more. We encourage you to read over those pages and contact us with any further questions you may have. If we're online, please feel free to open up a chat line and we'll answer your questions immediately.
Apply Now!