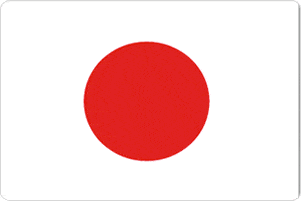 Our TEFL training center in Tokyo represents the best opportunity to experience all that Japan's dynamic and exciting capital city has to offer. Once the course is finished, graduates will become certified ESL teachers and we'll help each and every one of them take advantage of the wonderful employment opportunities in Japan, Asia or the rest of the world.
Thoughts of Japan conjure up images of huge sumo wrestlers, beautiful geishas, colorful fresh sushi, as well as welcoming locals. This island nation is where temples, mountains and other natural wonders jut up against the most modern urban metropolis on the planet. The large islands of Hokkaido, Honshu, Kyushu and Shikoku combine to offer you one of the most geographically and culturally unique experiences of one's life.
The job market for teachers in Japan is great for those who hold TEFL certification. Jobs in most areas are plentiful so whether you want to work with adults in a business setting, or with children in a school setting, we're prepared to help graduates find a position with great pay and excellent benefits.
TEFL Tokyo
Look beyond the borders of Tokyo and you'll discover a world of calm, where temples, shrines, wooden houses and bonsai trees represent Japan's patience and charm.
It seems like nearly every day in Japan sees the passing of another day of religious significance. The result of this means there are plenty of opportunities to gain insight into local customs and cultures where locals pay homage and find strength though strong spiritual beliefs.
In Tokyo, there is very little crime and a huge potential for fun. Conveniences of efficient shops and public transport that runs like clockwork are everywhere. Many Japanese nationals are friendly, fashionable and eager to share their culture with those who are willing to learn. The food is excellent, the streets are spotless and the entertainment is out of this world.
Lifetime Job Support
In addition to certifying trainees as TEFL teachers, we also offer worldwide lifetime job support so we can help course graduates find teaching work in Japan or anywhere else there is demand for qualified EFL teachers.
Apply for a TEFL Course in Tokyo
Apply now, and you could soon be living and teaching in the dynamic capital city of Tokyo.
The page links below will direct you to helpful information about accommodation, course fees, starting dates and more. We encourage you to read over those pages and contact us with any further questions you may have. If we're online, please feel free to open up a chat line and we'll answer your questions immediately.
Apply Now!