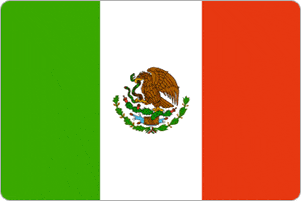 Our course in Chiapas de Corzo is located in the south of Mexico. It also borders Guatemala and flanks the Pacific Ocean.
According to Lonely Planet, Chiapas de Corzo is a town with an "easy-going, provincial air". The summary is accurate but the town is overlooked by most tourists—which is great for sustaining authentic local customs.
Our center is in a small town but we've got big plans for all trainees who take our course. On the weekends you can tour up a nearby mountain to San Cristobal. The town is home to ancient ruins and beautiful lakes.
For those who wish to take a longer trip, the world-renowned Mayan ruins of Palenque are only a seven-hour drive away from Chiapas de Corzo. Day trips to waterfalls such as El Chorreadero and El Chiflon are also great options.
Chiapas de Corzo is very relaxed so nightlife is fairly laid back but there are some cafés and bars in town where you can enjoy the local scenery after a challenging day of teaching. Big-city malls, discos and clubs can be reached by taking a 20-minute bus journey to Tuxtla Gutierrez.
Lifetime Job Support
In addition to certifying trainees as TEFL teachers, we also offer worldwide lifetime job support so we can help course graduates find teaching work in Mexico or anywhere else there is demand for qualified EFL teachers.
Apply for a TEFL Course in Mexico
Apply now, and you could soon be living and teaching in Mexico.
The page links below will direct you to helpful information about accommodation, course fees, starting dates and more. We encourage you to read over those pages and contact us with any further questions you may have. If we're online, please feel free to open up a chat line and we'll answer your questions immediately.

*Balance of course fees must be paid in advance to qualify for free homestay accommodation.


Apply Now!