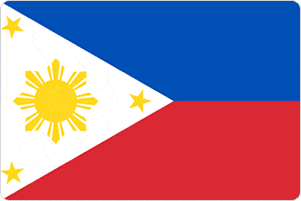 Our TEFL training center in Cebu is only minutes from pristine beaches and crystal blue waters. Cebu is one of the most highly developed provinces in the Philippines and it serves as the heart of education, trade, and commerce for the central and southern portions of the archipelago.
The city has a lot to offer anyone who chooses to stay a while. It has established itself as a popular tourist destination and presents unique opportunities for those who wish to stay and teach here.
Cebu has also amassed an array of eateries, shopping outlets and golf courses. While completing the course, trainees are never far from modern conveniences and of course the surrounding area is very safe for independent travelers.
Enrolling in our TEFL certificate program in Cebu is an excellent way to see Cebu and take in all it has to offer.
TEFL Course in the Philippines
Our course in Cebu has been recognized as the only intensive TEFL training center in the entire country of the Philippines. It is recognized by Technical Education and Skills Development Authority (TESDA), a Philippine government agency that monitors all training centers in the Philippines. We've been able to establish good relations with our participating schools and offer great opportunities for our TEFL graduates--both local and foreign nationals.
Lifetime Job Support
In addition to certifying trainees as TEFL teachers, we also offer worldwide lifetime job support so we can help course graduates find teaching work in the Philippines or anywhere else there is demand for qualified EFL teachers.
Apply for a TEFL Course in the Philippines
Apply now, and you could soon be living and teaching in Cebu.
The page links below will direct you to helpful information about accommodation, course fees, starting dates and more. We encourage you to read over those pages and contact us with any further questions you may have. If we're online, please feel free to open up a chat line and we'll answer your questions immediately.
Apply Now!