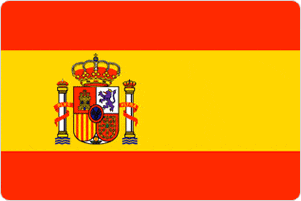 Our TEFL certification center in Seville is an absolutely wonderful choice to gain the qualification needed for most EFL teaching positions around the world.
Seville is the capital of Andalusia, Spain's southern region, and also one of Europe's most historic cities. Beautiful buildings and majestic monuments can be seen around every corner of Seville's winding streets and main avenues. From the minaret of La Giraldo, to the Alcazar Palace, the city's monuments stand as proof of Seville's fascinating heritage.
Seville is well-known for its exuberance as well as being one of Europe's most captivating cities. Seville's vitality comes from its witty and gregarious citizens. Stylish, ancient, intimate and fun-loving, Seville and its people will delight you.
Seville also offers some of the best food in all of Spain. The city is known as the home of the tapas and houses more than 1,000 such tapas bars. Choices for food are nearly endless, from seafood and vegetables, to sausages and cheese, Seville will serve up something you'll enjoy.
Seville also offers great sites outside of the city. Located just 24 miles from Seville, Carmona is one of Spain's oldest and most picturesque towns. It's known for its refined boutiques and first-rate restaurants. The ancient city of Italica is also nearby. It rose to dominance in the 2nd century and impressive mosaics and its amphitheater are just five miles north of Seville.
Lifetime Job Support
In addition to certifying trainees as TEFL teachers, we also offer worldwide lifetime job support so we can help course graduates find teaching work in Seville or anywhere else there is demand for qualified EFL teachers.
Apply for a TEFL Course in Seville
Apply now, and you could soon be living and teaching right in the heart of stunning Seville.
The page links below will direct you to helpful information about accommodation, course fees, starting dates and more. We encourage you to read over those pages and contact us with any further questions you may have. If we're online, please feel free to open up a chat line and we'll answer your questions immediately.
Apply Now!