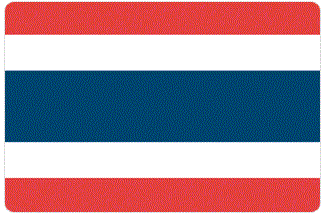 Chiang Mai is an essential destination for anyone visiting Thailand. Old Town is surrounded by ancient walls and a man-made moat marking where the old city stops and the new city begins. It is one of the few cities in Thailand that has successfully held on to its old culture and heritage while still modernizing and offering plenty of Western amenities. Chiang Mai is a great choice for anyone looking to get TEFL certification in Thailand.
It was founded in the 13th century and is one of the oldest cities in Thailand. The Lanna Kingdom might not exist in the 21st century, but shadows of its rich culture can still be seen today. The outskirts of Chiang Mai are full of small mountains, meandering rivers, gentle waterfalls and countless Buddhist monasteries.
While peaceful, quaint and often times quiet, Chiang Mai also offers loads of handicraft shops, delicious restaurants and many other treasures. The Nimmanhaemin neighborhood, with its modern shops and cafés, is a particularly good example of how the new world has complimented Chiang Mai's ancient past.
Some of Chiang Mai's temples date back 500 years. They reflect the skilled work and imagination of the local craftsman as well as an obvious influence from ancient Burmese and Sri Lankan styles. One of the best and most loved temples is that of Wat Phrathat Doi Suthep. Constructed in the late 14th century, it's elevated nearly a mile up off of Chiang Mai's valley and overlooks the entire city. Other great temples such as Wat Phra Singh and Wat Chiang Mun were also constructed in the same period and offer some of the most beautiful craftsmanship in the entire kingdom of Thailand.
Lifetime Job Support
In addition to certifying trainees as TEFL teachers, we also offer worldwide lifetime job support so we can help course graduates find teaching work in Chiang Mai or anywhere else there is demand for qualified EFL teachers.
Apply for a TEFL Course in Chiang Mai
Apply now, and you could soon be living and teaching right in the heart of Thailand's northern capital city.
The page links below will direct you to helpful information about accommodation, course fees, starting dates and more. We encourage you to read over those pages and contact us with any further questions you may have. If we're online, please feel free to open up a chat line and we'll answer your questions immediately.
Apply Now!