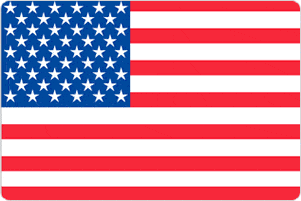 There's no other place quite like new york City and our TEFL certification course in NYC combines the professionalism of our training center with the jaw-dropping excitement of one of the largest metropolitan areas on Earth.
The city's incredible diversity, rich culture and impeccable style will delight even the biggest skeptics. We're located in the best part of Manhattan; it's safe, convenient and highly entertaining. Coupled with our staff's great training, you couldn't ask for a better place to gain TEFL certification.
The list of NYC's highlights is long: the Statue of Liberty, the Empire State Building, Rockefeller Center, Times Square, the Chrysler Building, the brooklyn Bridge, Yankee Stadium, the Metropolitan Museum of Natural History, and the list goes on and on and on. If you like the theater, you'll love Broadway. If you're into sports, why not visit Yankee Stadium or Madison Square Garden? Whatever you choose, you won't be disappointed.
Lifetime Job Support
In addition to certifying trainees as TEFL teachers, we also offer worldwide lifetime job support so we can help course graduates find teaching work in new york City or anywhere else there is demand for qualified EFL teachers.
Apply for a TEFL Course in new york City
Apply now, and you could soon be living and teaching in new york City.
The page links below will direct you to helpful information about accommodation, course fees, starting dates and more. We encourage you to read over those pages and contact us with any further questions you may have. If we're online, please feel free to open up a chat line and we'll answer your questions immediately.
Apply Now!