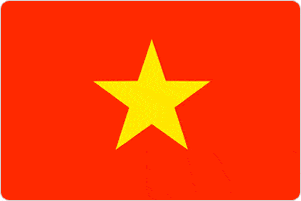 Our TEFL certification course in Ho Chi Minh City (HCMC) is a fantastic choice for earning your teaching qualification. Jobs are plentiful in Vietnam, Asia and the rest of the world if you wish to travel beyond local borders after the course.
HCMC is the biggest and most vibrant city in Vietnam. Some still refer to it as Saigon but regardless of what it's called, both the city, and our course will not disappoint. Leisurely strolls down neighborhood streets lead travelers to a plethora of tea shops, cafes, markets and canals.
HCMC has a recent and well known past so an abundance of attractions await anyone who takes our course. Visit the Historical Museum with artifacts ranging from the Bronze Age up until the days of Ho Chi Minh himself. Ben Thanh Market is the largest in HCMC. Visit the War Crime Museum to catch up on exhibits dedicated to victims of both American and Vietnamese war crimes. It also hosts an array of artifacts dating back to the time of Indochina. Don't forget to drop by China Town to visit the Thien Hau Temple.
Despite its recent past, energy and optimism can be found around every corner. Many multinational companies have set up shop here, yet HCMC has retained its original Vietnamese dynamics.
Nearby, visitors will find wonderful beaches along the coast and sprawling mountains inland. No matter where you turn in HCMC, you'll find the hospitality and charm coming from the city's friendly people.
Lifetime Job Support
In addition to certifying trainees as TEFL teachers, we also offer worldwide lifetime job support so we can help course graduates find teaching work in HCMC or anywhere else there is demand for qualified EFL teachers.
Apply for a TEFL Course in Vietnam
Apply now, and you could soon be living and teaching right in the heart of Ho Chi Minh City.
The page links below will direct you to helpful information about accommodation, course fees, starting dates and more. We encourage you to read over those pages and contact us with any further questions you may have. If we're online, please feel free to open up a chat line and we'll answer your questions immediately.
Apply Now!